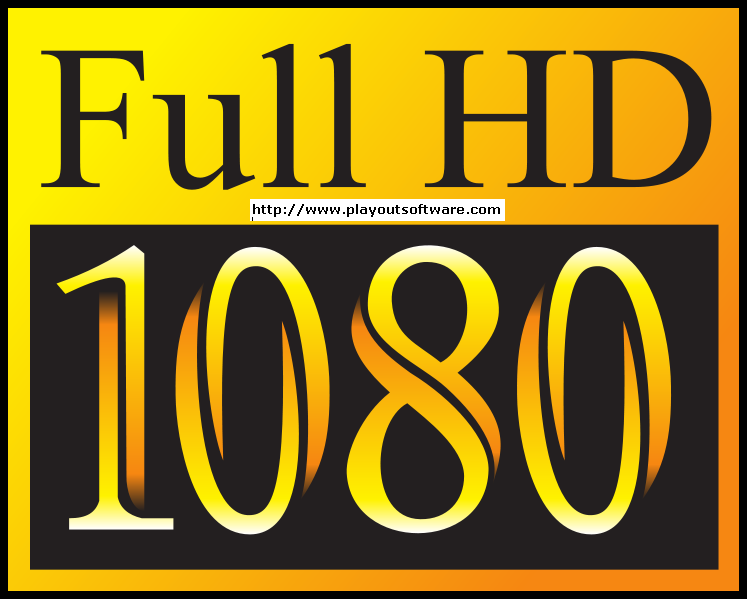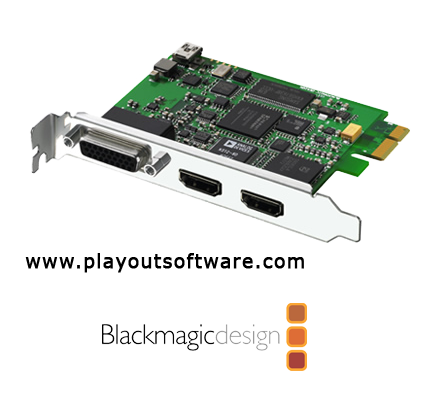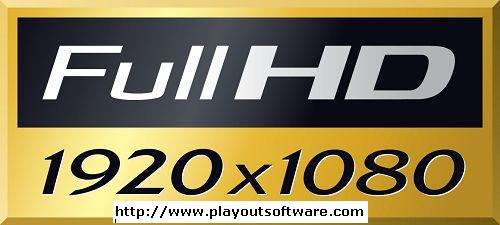 Aplomb Playout 9.0 software supported Features:
http://www.playoutsoftware.com
Gmail Chat ID : naya.vora@gmail.com

Skype ID : nayanvora
Mobile No.: +919825412933
Office : + 912816538870 / +912812572294
Decklink Studio based Playout software, Broadcasting Software, Satellite Channel software, Playout software
Intelligent PLAYOUT With CG & Advertiser Automation Management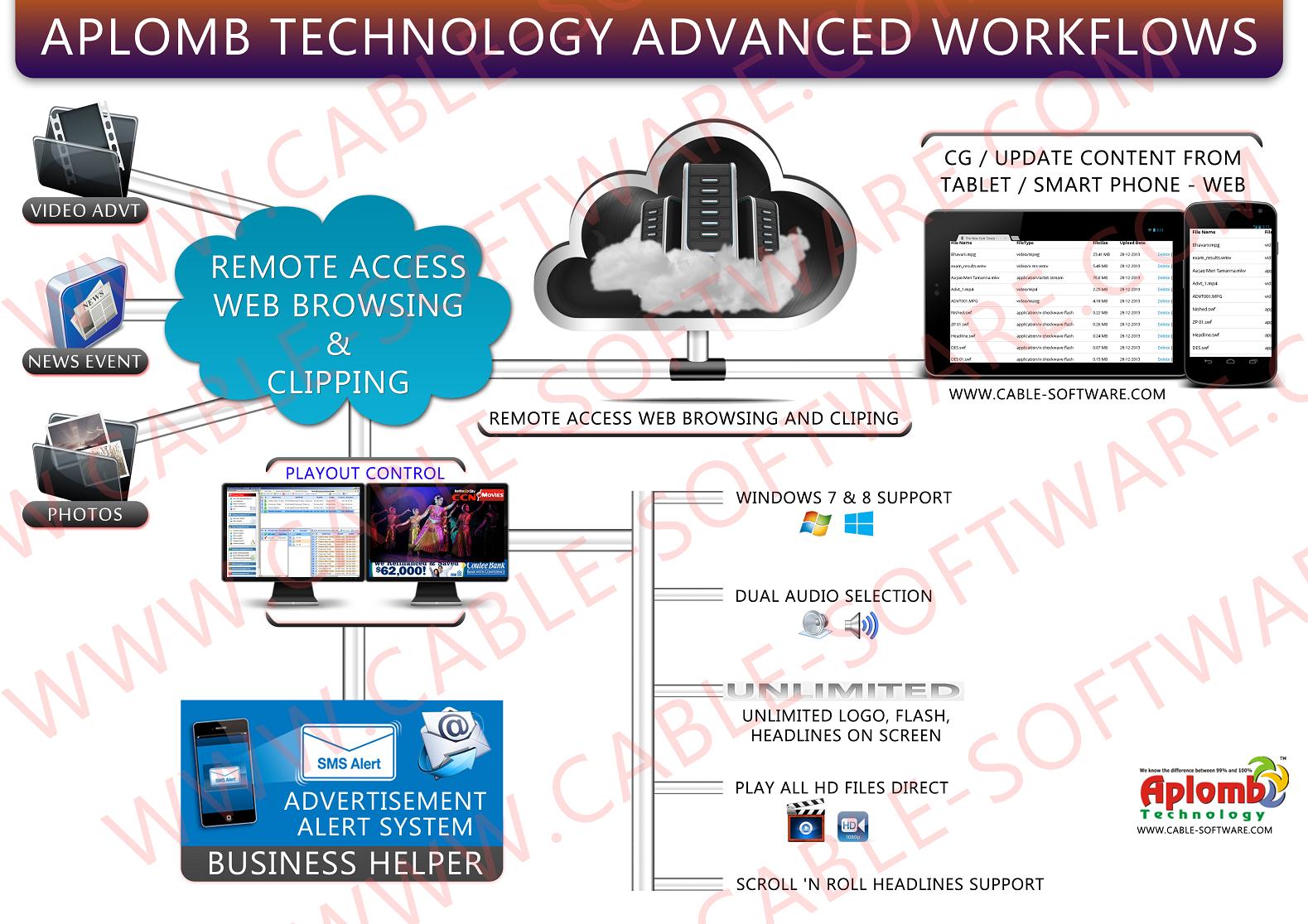 1. Blue Ray DVD, MPEG-1,2,4, Divx, VOB, MP4, AVI, ASF, MKV, M2TS, WMV,FLV, all files format supported and play directly without converting
2. Watermark, Online Cricket Score from Internet, Video Play without gap or black
3. Customize Movie Trailor - you can use and design your own movie trailor according to your Time Table which display on specific time to give customer better idea of upcoming movies on channel
4. Unlimited Logo on screen with Auto / Manual On/Off or time base display
5. Unlimited Text on Screen - help to highlight any particular text message on screen with manual on/off or time base
6. Live Preview of running video with runtime Change facility
7. Preview of Running Advertisement, Logo etc with runtime change facility
8. Timebase Fillers / Songs including Day wise different play facility that means you can play Daywise Songs
9. Channel Logo with Animation and TGA / Flash File supported
10. Rich on Air Look provided by Exclusive Graphics like 9x Channel where video is playing in between Attractive Designs
11. Complete Log Report for Administration Purpose, Various Exclusive Reporting for Fault Search, System Accuracy, Advertiser Feedback etc.
12. Play Logo, Advertisement with exclusive features like Day wise Play, Date-wise Play, and Time base Play etc. to give maximum control for display content
13. Unicode Standard Supported software so possible to use News Headlines directly from Internet on any language
14. 100% online software, update everything real time while channel is running
15. Image Sequence Support- supports all available image sequence e.g. TGA,PNG etc
16. Audio switching support for dual audio videos in video entry and also switch on running video useful features for those movies downloaded from internet and having multiple Audio in single movie. You can select Which Audio play while movie playing.
17. Censorship management support for with mark in mark out facility for videos to not display any part of video.
18. Movie schedule management with extend movie time support for next time slot.
19. Quick schedule display for upcoming movies with your own design, e.g now, next, tomm,and date time.
20. Headline text scroll display with multiple groups with separate design.
21. All played logs including movies, spot advertisement can be viewed, and taken in excel, pdf format.
22. Detailed media properties panel.
Computer Requirement:
Core i7, 8/16 GB RAM, PCI Express slot in motherboard, PCI Express TV Out Card, 1 TB Hard Disk
To set Decklink card on motherboard must have slot available for that. Refer below given links for complete technical specification.
Decklink Studio Technical Details:
http://www.blackmagicdesign.com/products/decklink/techspecs#4012
Intensity Pro Technical Details:
http://www.blackmagicdesign.com/products/intensity/techspecs/
Technical Diagram:
http://www.blackmagicdesign.com/media/1034544/decklinkconnectionsapril2011.pdf
Always Keep one graphic tv out card on the same system (Any model - ATI Radeon, Nvidia or any ) for smooth graphics on screen display.
You need two cards on computer:
1. Graphic Tv out card
2. Decklink Intensity pro or Decklink studio card.
Operating System: Windows 7 64 bit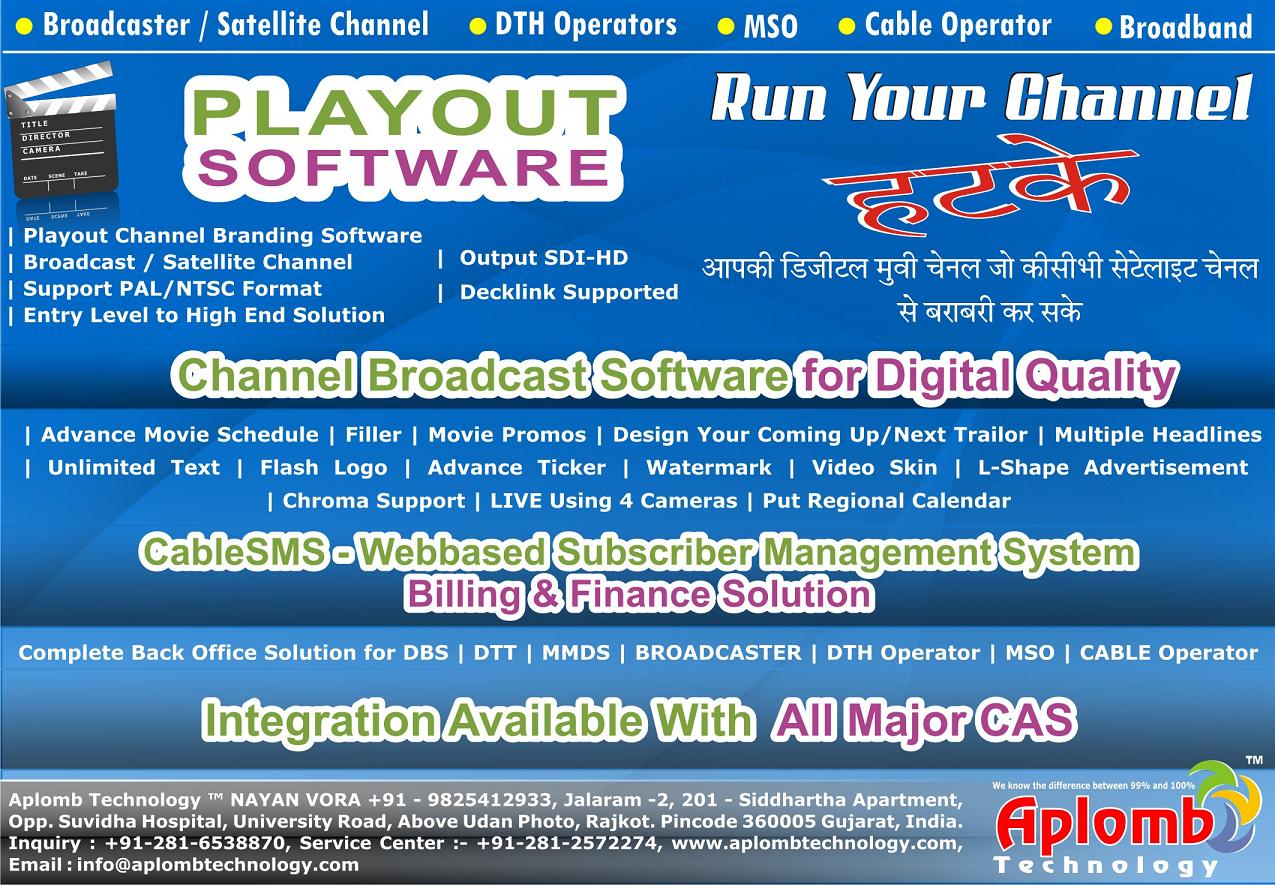 http://www.e-governancesoftware.com
http://www.subscribermanagementsystem.com
http://www.aplombtechnology.com